Share your personal code and get both €10 off
As a loyal Metis fan, we would like to put you in the spotlight. Earn points now with every order, or give your friends and family 10 euros as a gift. Exchange your points for free shipping, nice discounts or gifts.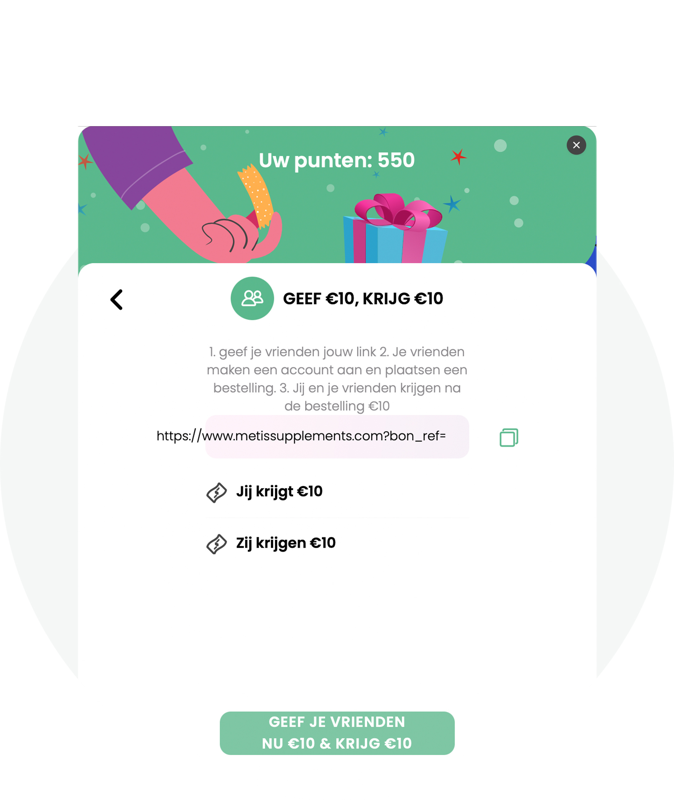 Share your personal code with your friends and family. You will both receive €10 discount after the first order.
Give your friends your link
Your friends create an account and place an order.
You and your friends will receive €10 after the order.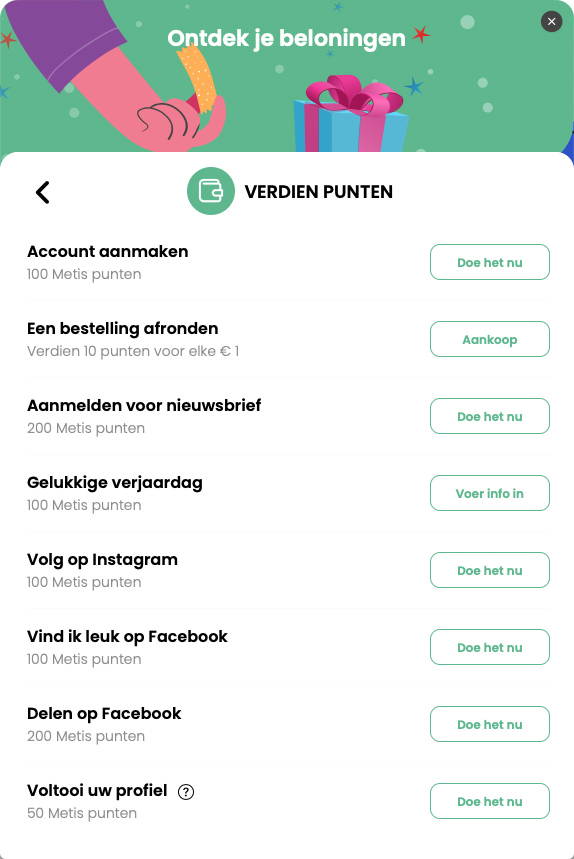 Earn points by ordering products, adding to your account or liking our social media pages.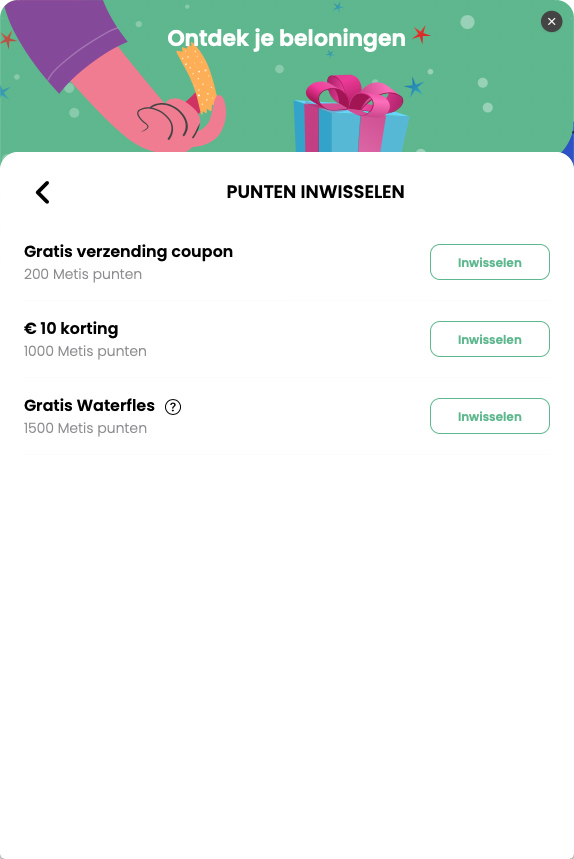 Collected a lot of points? Redeem them for free shipping, nice discounts or a nice water bottle.
Curious about your rewards?
↙︎ Click quickly on Rewards, bottom left of your screen
 ↓ Click quickly on Rewards, bottom left of your screen 
Why METIS®
Effective formulas by Pharmacist Dirk
Metis helps people like you tackle stress-related complaints such as poor sleep, lethargy and hair loss. Our unique formulas are formulated by Pharmacist Dirk, who uses his professional knowledge and personal experience to develop effective formulas. We use only natural, more absorbable substances and use only the best, most concentrated ingredients to ensure a tangible effect. Our formulas are available online and at more than 600 pharmacies and coaches in Belgium and the Netherlands. We are always ready to answer questions and provide personaliZed guidance.
Read more